In 2007, Leon Smith, Engineering Service Manager of the Tasmanian Fire Department, worked closely with Allison Transmission Dealer Trans Diesel to use Allison's 2500 automatic transmission to evaluate the effectiveness and performance of automatic gearbox replacement manual gearboxes. The box modified three Hino GT 4x4s.

At the time, the Hino GT model was shipped without an optional automatic transmission. However, the improved performance of the vehicle brought about by this modification was impressive, so truck manufacturers included the Allison automatic transmission as one of the optional components in their production line.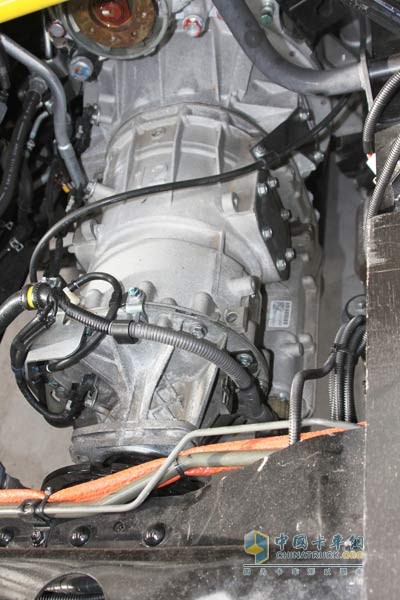 Allison 2500 Automatic Transmission

According to Smith, the original intention of assembling automatic transmissions on 4x4 trucks was to increase the maximum speed, and to achieve the best acceleration performance in both highway and off-highway conditions, making it easier for firefighters to drive.

"Anyway, the conversion of automatic transmissions on these three trucks was very successful, and other Australian firefighting agencies also became interested in this idea," Smith said. "Through our lobbying, now, Hino, Isuzu and Fuso can supply 4x4 trucks equipped with Allison automatic transmission."

Australian Tasmanian Fire Department Selects Allison Transmission

The Tasmanian Fire Department has established a long-term and fruitful partnership with Allison Transmission, Inc., which owns various urban fires such as Freightliner, Scania and Iveco. Cars are equipped with Allison transmission. The successful conversion of these three off-road fire engines made the Allison Transmission the only designated transmission supplier for the team.

"In addition to superior acceleration performance and operating advantages such as maximum speed, allison automatic transmissions have other advantages," said Smith. "Because firefighters are not professional truck drivers, the use of Allison transmissions eliminates the need for replacement. Block action, the driver can concentrate on driving the vehicle, so more firefighters to join the driver team to drive the vehicle more safely."

On the other hand, according to Smith, the use of an automatic gearbox simplifies the driver's operation, greatly reducing powertrain damage and thus reducing maintenance costs.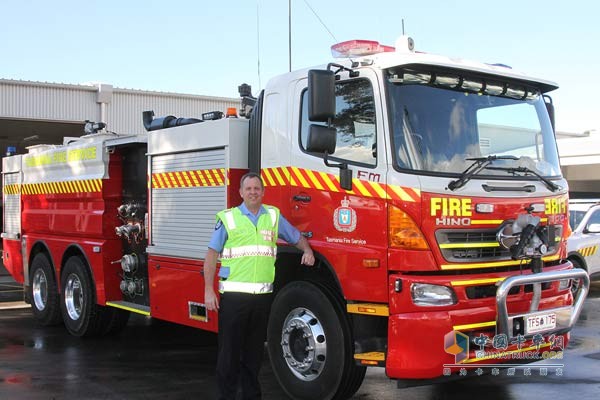 Australian Tasmanian Fire Department Selects Allison Transmission

"People who used to overhaul transmissions, clutches, and differentials kept telling me that the driver should be aware that the shift lever is not a crowbar because many drivers are not skilled in operating manual transmissions. Thanks to the automatic transmission, These problems no longer exist." He said.

The reduction in maintenance and overhaul costs has reduced the financial burden on the engineering services sector and increased the use of more investment in the continuous development of new technologies. Since Tasmania's urban area is close to the primeval forest, 96% of the 500 fire trucks owned by the fire department have achieved four-wheel drive.

Since the switch to 4x4 fire trucks equipped with Allison transmissions, the Tasmanian Fire Department has added 28 integrated Hino GT automatic fire engines, and now the fleet has more than 50 automatic 4X4 fire engines.

"We will no longer buy manual fire engines in the future," Smith said. "It turns out that automatic transmissions are a better choice and will become our only choice in the future."

Usually in the winter when the forest fires are low, the engineering department of the Tasmanian Fire Department began to concentrate on making vehicles, which is about 14 vehicles a year.

In addition to being the first to assemble an automatic transmission on a Japanese 4x4 fire truck, the fire station is also a technology leader in other fields and is the only state fire station that still produces truck bodies and fire engines. Recently, this department has developed an advanced Hino FM 2630 compressed air foam fire truck equipped with Allison 3000 series automatic transmission. The car continuously powers large compressors through the Allison Transmission Power Take-Off (PTO) device, which increases the efficiency of foam fire trucks by up to 8 times.

Smith said that the automatic transmission and PTO are an excellent combination for this model. "In early 2014, the car was drawn by the Victoria State Fire Department and was ordered to cross the Bass Strait and successfully extinguished the burning coal mine fire in the Mawes town. This proved the significance and value of the model."

We have Rotary moulder (620/800/1000).

Roller forming machine is a soft biscuit making equipment, through PLC control feeding roller, mold, stripping conveyor belt speed, can also cooperate with the whole machine linkage control. In order to reduce manpower, and optimize production. Good quality assurance, please call consultation, we have professional service staff will be dedicated to your service.

Soft Biscuits Forming Machine,Biscuit Making Machine,Small Biscuit Making Machine,Automatic Biscuit Making Machine

Yangjiang Bordme International Trading Co,. Ltd. , http://www.bordme.com