On March 5, 2019, it was learned that

Cummins

has won three honors and awards for its outstanding performance in sustainable development, supplier diversity and diversity.

Multi-disciplinary sustainable development

Cummins once again listed the top 100 sustainable companies in the Barron Weekly released this month, rising from the 60th in 2018 to the 14th in 2019.

The ranking is developed by Calvert Research and Management for Barron's Weekly, which analyzes and ranks the 1000 largest listed companies in the US based on more than 230 key performance indicators. The assessment includes key indicators such as greenhouse gas emissions, workplace safety and diversity.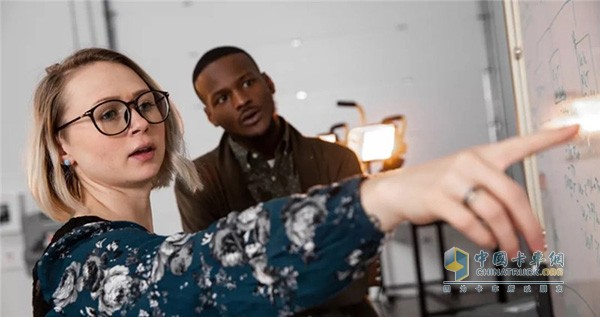 Cummins employees participate in the company's new electrification business

Multi-disciplinary sustainability has been the core goal of Cummins CEO Tom Linebarger. "Using as few resources as possible to drive the world economy is a challenge for our time," said Lambow. "I believe that companies that are good at maximizing resources will be the most successful companies."

Supplier diversity

Cummins is also listed on the 2018 American Women Business Enterprise List by the National Council of Women Business Enterprises (WBENC). A total of 60 companies were selected for this list, which have leading supplier diversification programs that reduce barriers and drive growth for women.

Pamela Prince-Eason, President and CEO of WBENC, said: "WBENC's listed companies have developed and implemented diversified policies and programs that are a model for women's business development and a valuable partner for our women's business development. In 2017, the listed companies spent a total of $39.5 billion on women's businesses, up from $39.3 billion in 2016.

Helena Hutton, Cummins Global Diversified Purchasing Director, said: "I am very pleased to be on the list, but the real reason for Cummins' commitment to diversity is that we will benefit from it. Integrating diversity into every decision we make means we are customers. Achieve better ideas and get better products and services from suppliers."

Diversified employer

Previously, Forbes and Statista announced that Cummins was once again named one of the best diversified employers in the United States in 2019.

Cummins won this award in 2018, and the companies on the list are committed to building a work environment that supports the equal development of all employees.

Reading volume: Source: Cummins China Author: Cold autumn

PTO Driven Fertilizer Spreader,Tractor Mounted Fertilizer Spreaders,Pto Manure Spreader,Vertical Beater Manure Spreader

JINING TIANDE ENGINEERING MACHINERY CO.,LTD , https://www.tdgoldargo.com