Model NO.: ES-F

Weight: 10kg

Certifcate: CE

Packing Size: 70*60*10cm

Operation: Electric

Trademark: xinder

Transport Package: Carton

Specification: CE

Origin: Changzhou Jiangsu

HS Code: 8708999990

Model NO.: ES-F

Weight: 10kg

Certifcate: CE

Packing Size: 70*60*10cm

Operation: Electric

Trademark: xinder

Transport Package: Carton

Specification: CE

Origin: Changzhou Jiangsu

HS Code: 8708999990

1. INTRODUCTION

# Operation

The folding contraction electric step is pulled out and pushed in by motor.

The folding contraction electric step is operated by means of a design switch which combines perfectly with the modern motor home.

# Construction

All folding contraction electric steps have galvanized or aluminum frames. The step is made of anodized aluminum with safe rounded edges. For most of the steps, the side plates are in anodized aluminum as well.

Both current and new developments regarding our products are continuously tested. Maximum static capacity is 200kg.

# Safety

A switch for connection to a warning light in the vehicle is supplied as standard. For your safety, the folding contraction electric step edges are rounded and fluorescent in the dark.

All steps are now equipped with anti-slip foot boards as standard! Your current step (450 and 600/double 450 a

nd 600) can be retro fitted with the new anti-slip foot boards.

# Options: For your safety in the dark, you have the option to equip your folding contraction electric step with a set of LED's.

# Installation: The folding contraction electric step slide-out can be mounted onto several types of vans by using our special mounting kits:

Sliding side door and cab hinged doors

Cars, minibuses, taxi

Adapted vehicles for disabled vehicles

Ambulances and accessible vehicles

Motor caravans and campers

2. ADVANTAGES

# Extremely solid and very light weight

# Attention to safety

# Attractive design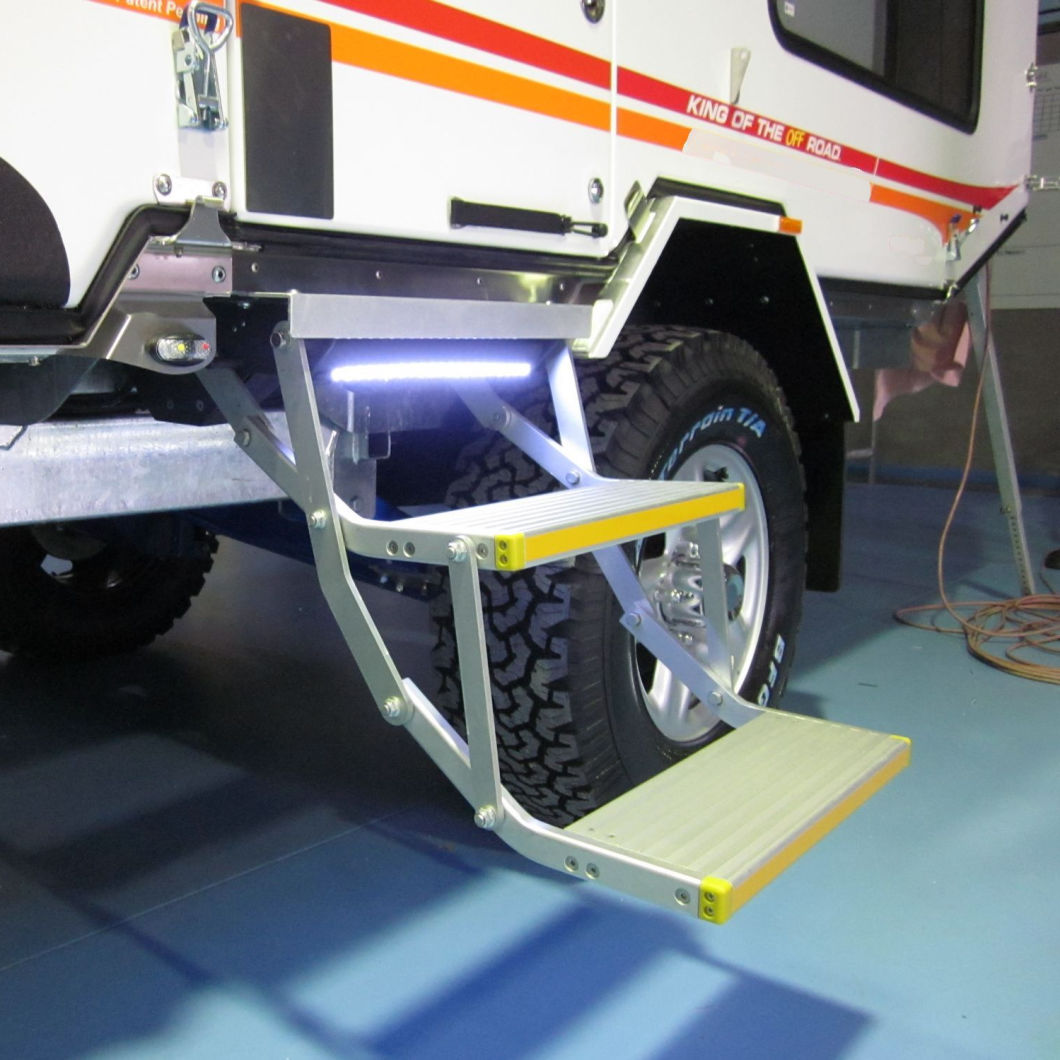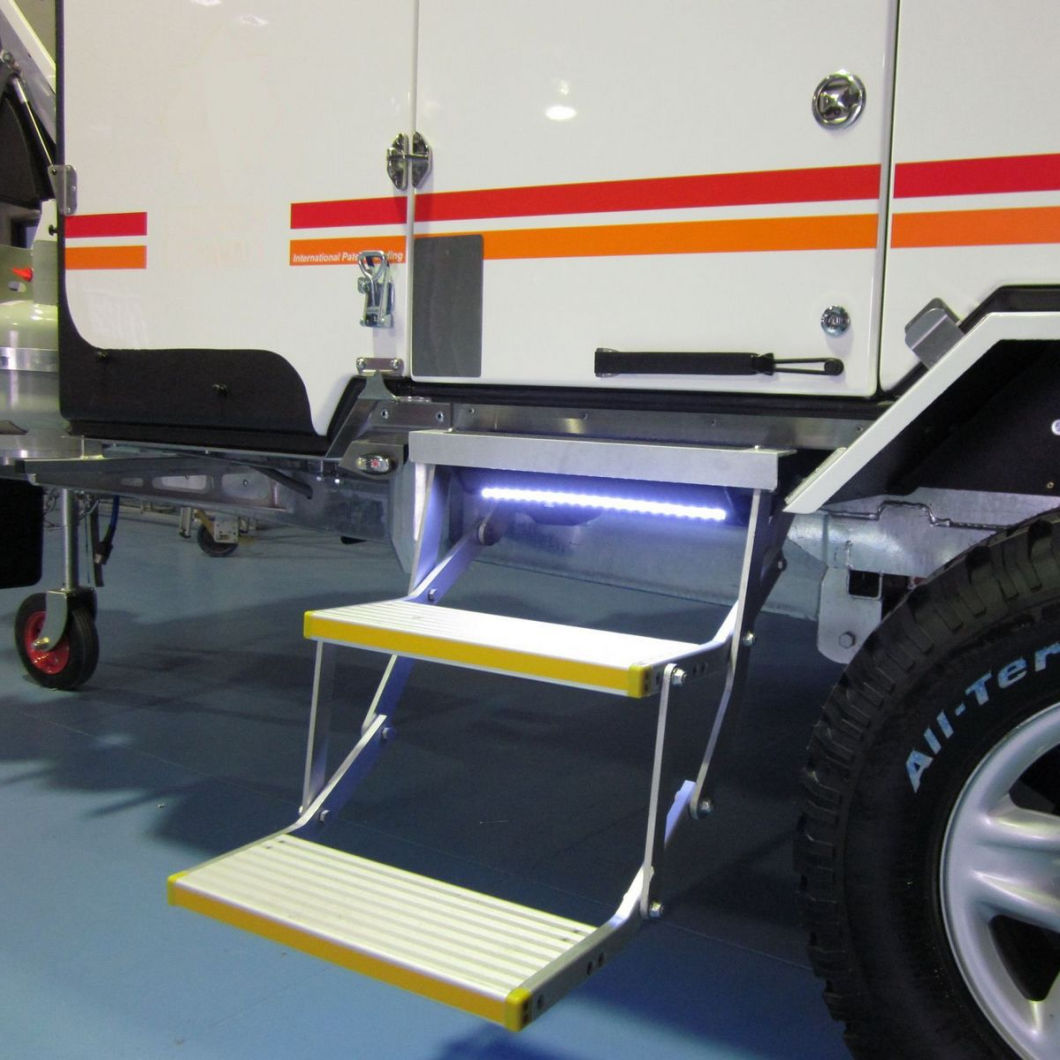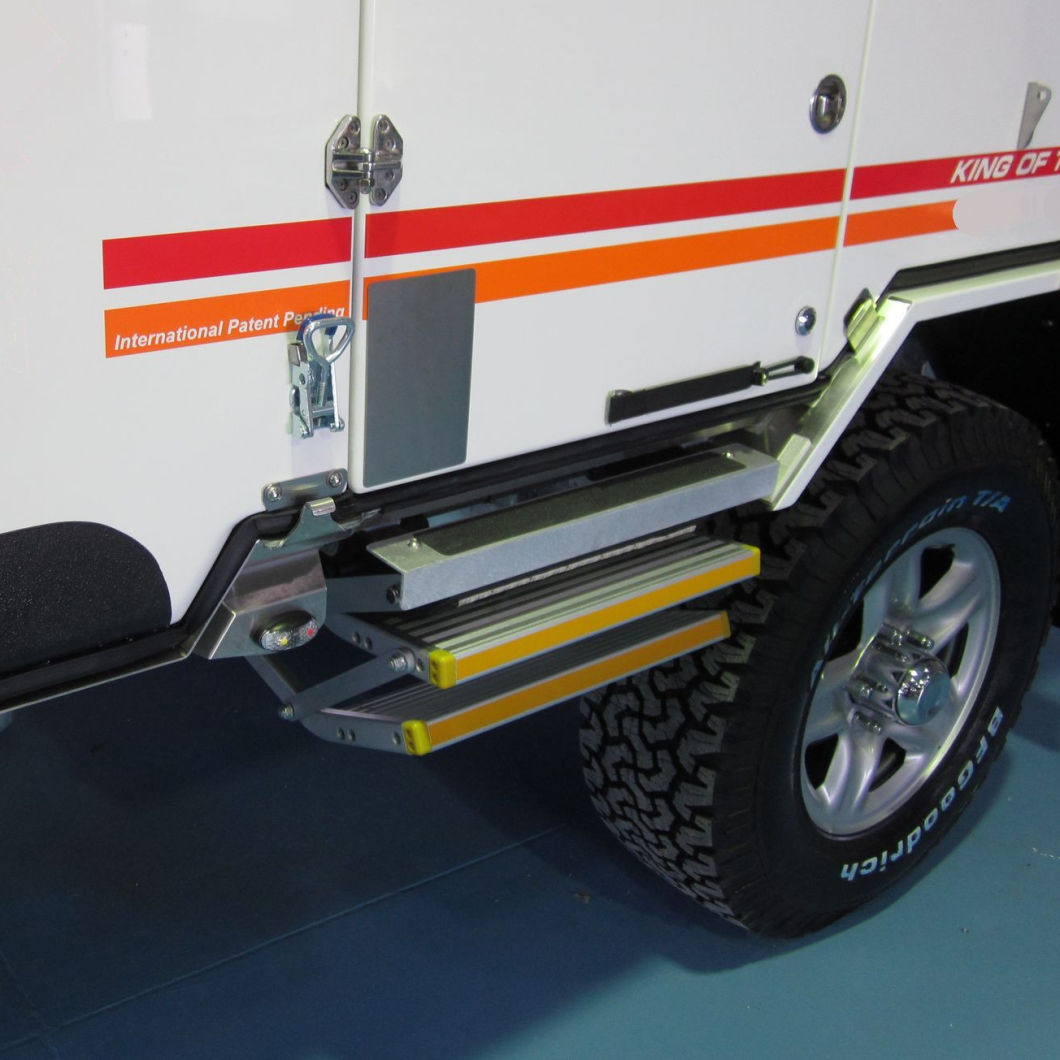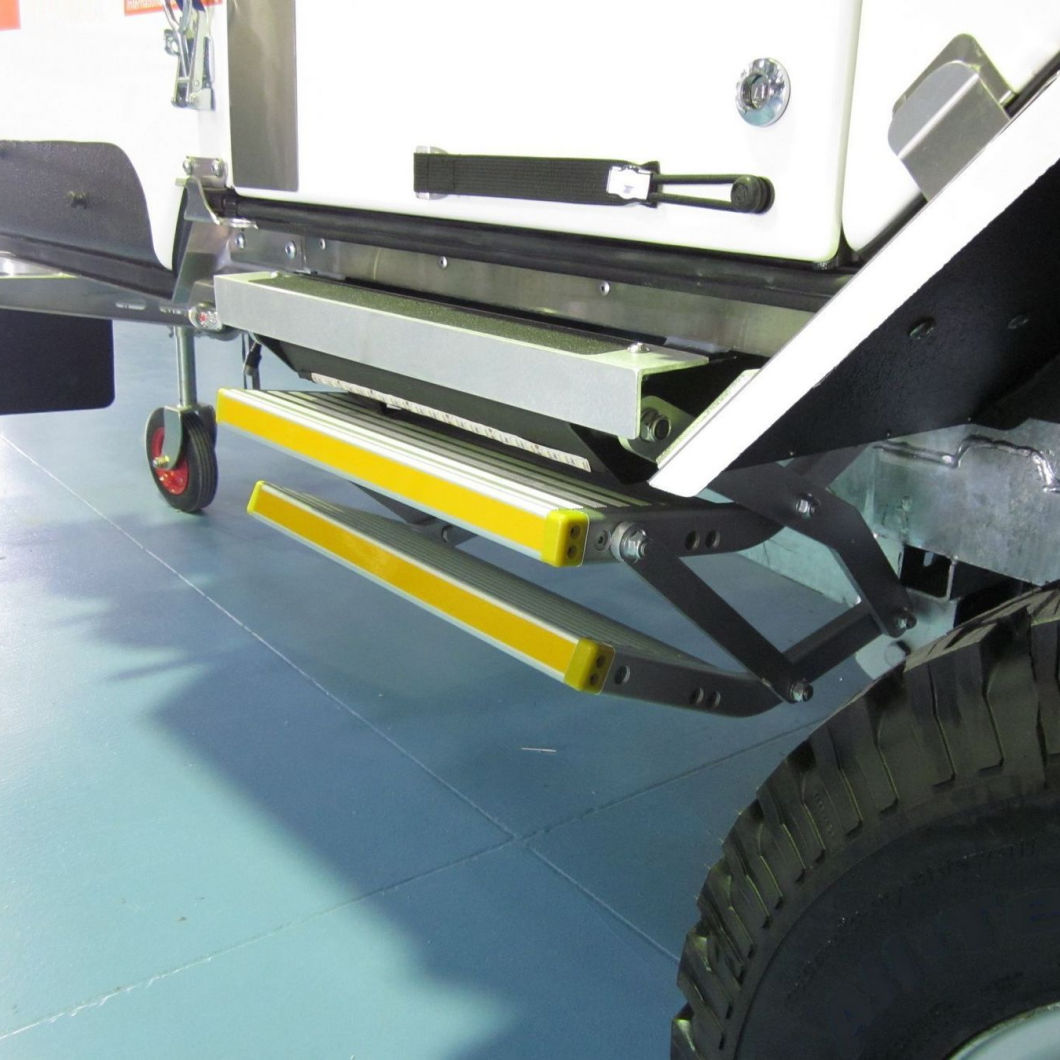 1. INTRODUCTION

# Operation

The folding contraction electric step is pulled out and pushed in by motor.

The folding contraction electric step is operated by means of a design switch which combines perfectly with the modern motor home.

# Construction

All folding contraction electric steps have galvanized or aluminum frames. The step is made of anodized aluminum with safe rounded edges. For most of the steps, the side plates are in anodized aluminum as well.

Both current and new developments regarding our products are continuously tested. Maximum static capacity is 200kg.

# Safety

A switch for connection to a warning light in the vehicle is supplied as standard. For your safety, the folding contraction electric step edges are rounded and fluorescent in the dark.

All steps are now equipped with anti-slip foot boards as standard! Your current step (450 and 600/double 450 a

nd 600) can be retro fitted with the new anti-slip foot boards.

# Options: For your safety in the dark, you have the option to equip your folding contraction electric step with a set of LED's.

# Installation: The folding contraction electric step slide-out can be mounted onto several types of vans by using our special mounting kits:

Sliding side door and cab hinged doors

Cars, minibuses, taxi

Adapted vehicles for disabled vehicles

Ambulances and accessible vehicles

Motor caravans and campers

2. ADVANTAGES

# Extremely solid and very light weight

# Attention to safety

# Attractive design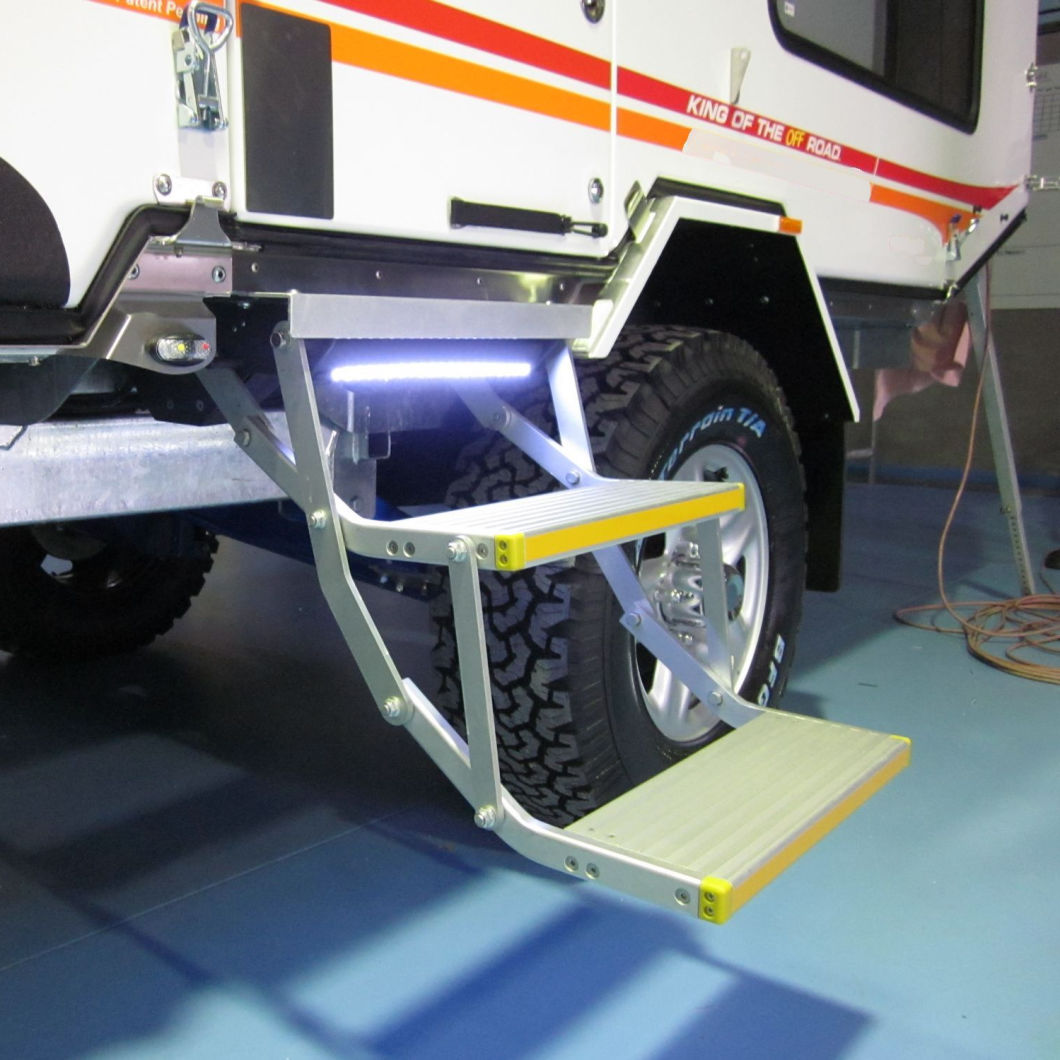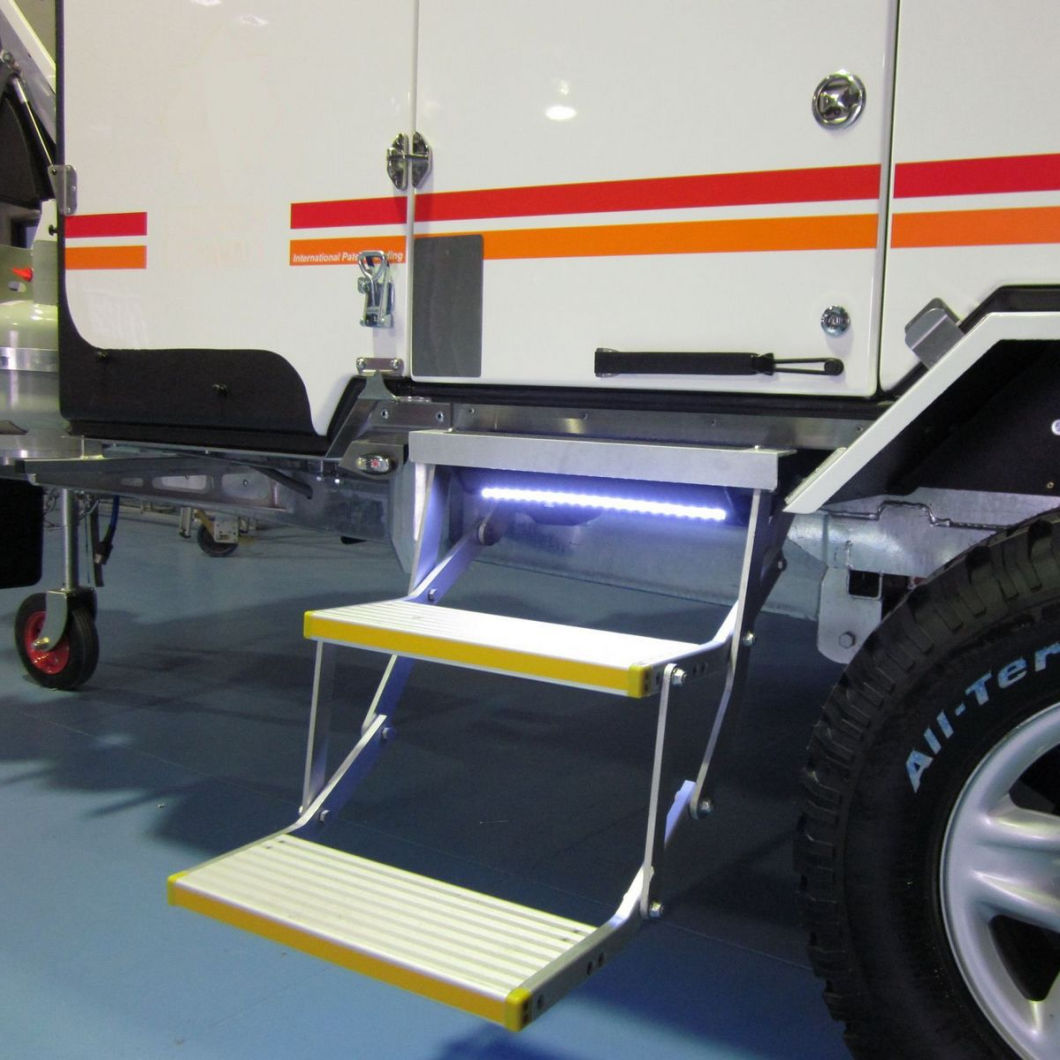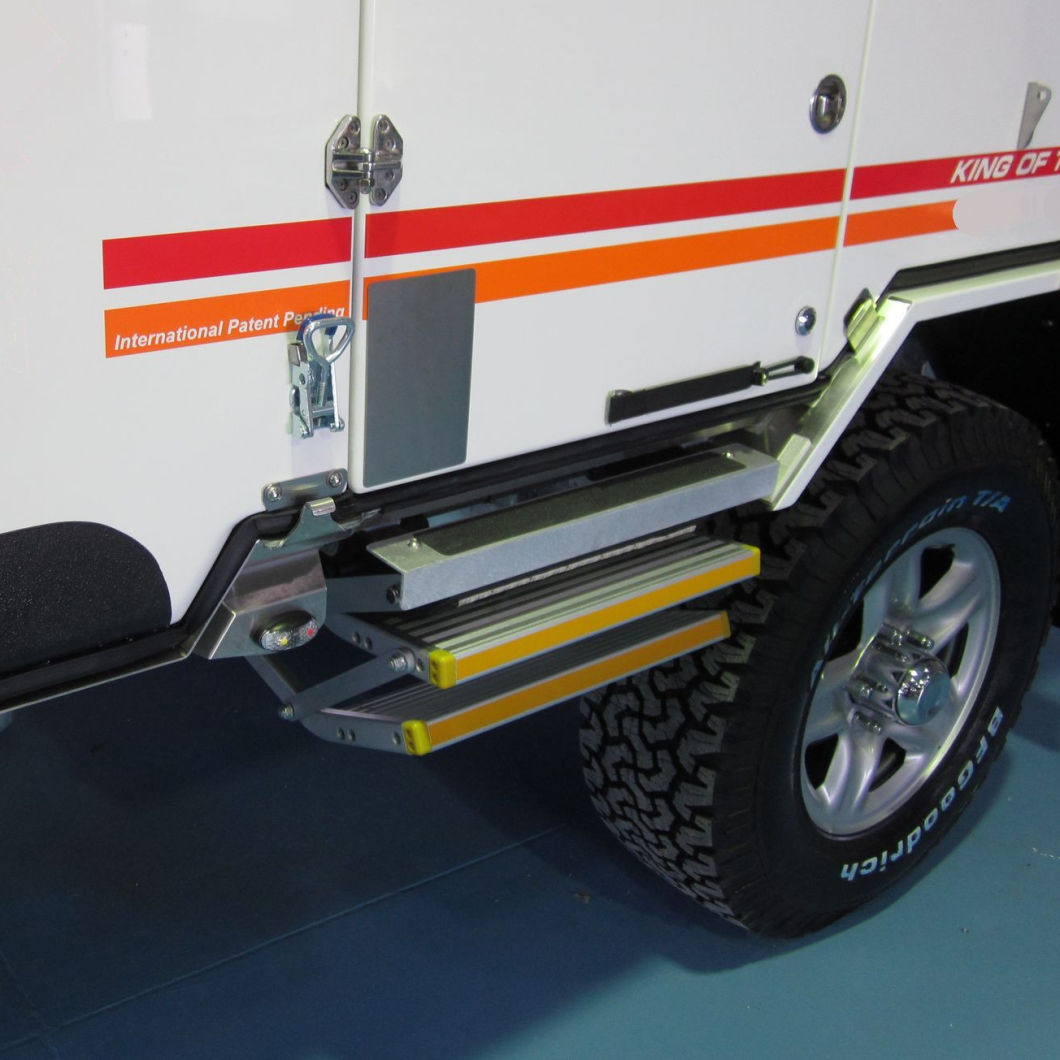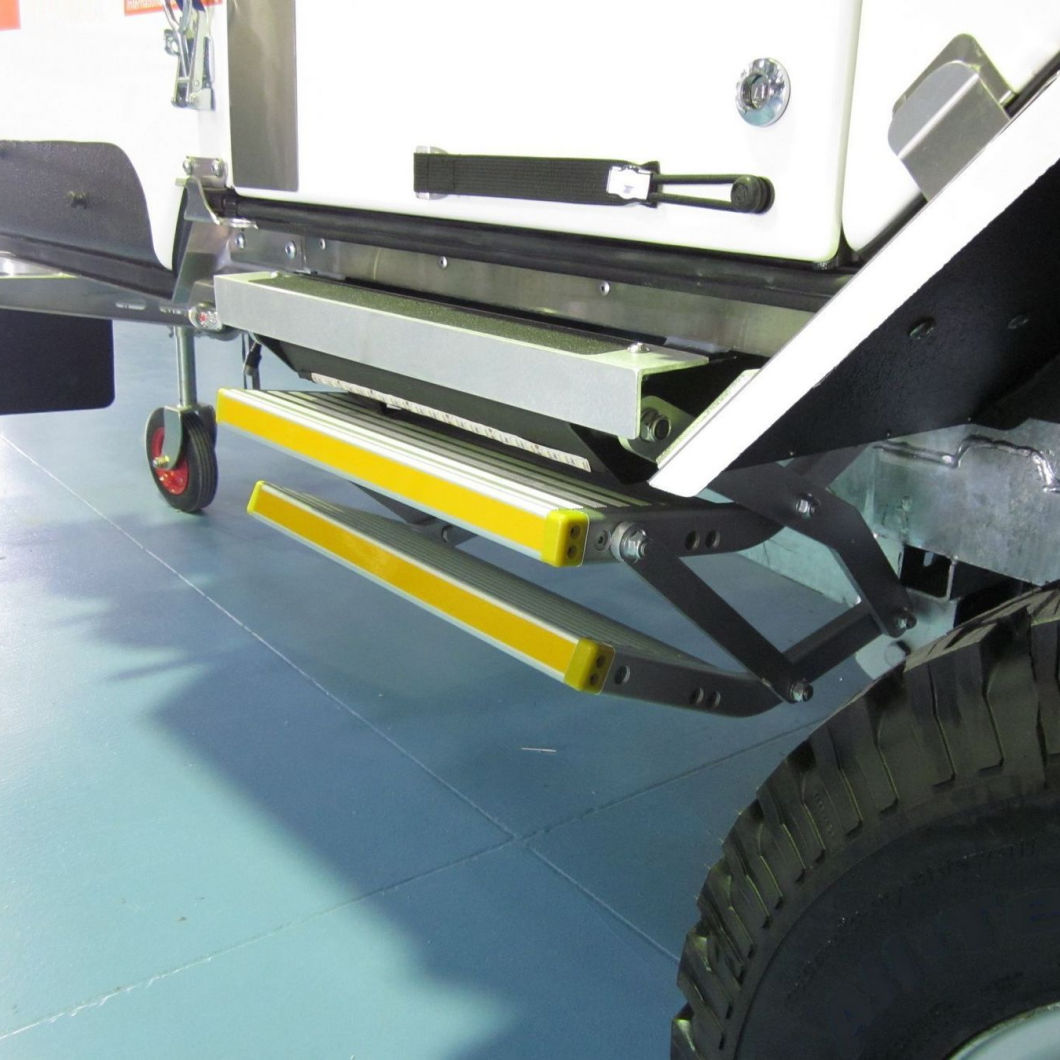 Blister sealing machine applications

1.This series machine is suitalbe PVC,PET,PETG etc. blister packing, with paper, with paper card.

2.The machine is simple and conenient to operate and have high efficiency, is used to vacuum plastic packing of all calsses of toys, stationery, batteries, foods, commodity, small tools, which can make the packed goods anti-damped, bright and clarity, finery, can improve level of product.




Blister sealing machine features

1.suitable for plastic + paper.

2.beauty product packing machine .
3.produce several pieces in one time .
4.easy to operate .




Advantages of Blister sealing machine

1. This machine has introduced relay control system.

2. To operate for automatization, humanization, intelligentize

3. The machine can adjust the time o burning, settling, manipulator, vacuum generatort any moment

4. The machine has the conveyer belt to pack the goods directly.

5. The machine has installed crash stop switch on both side in order to operate conveniently.

6. The machine can auto-account the output.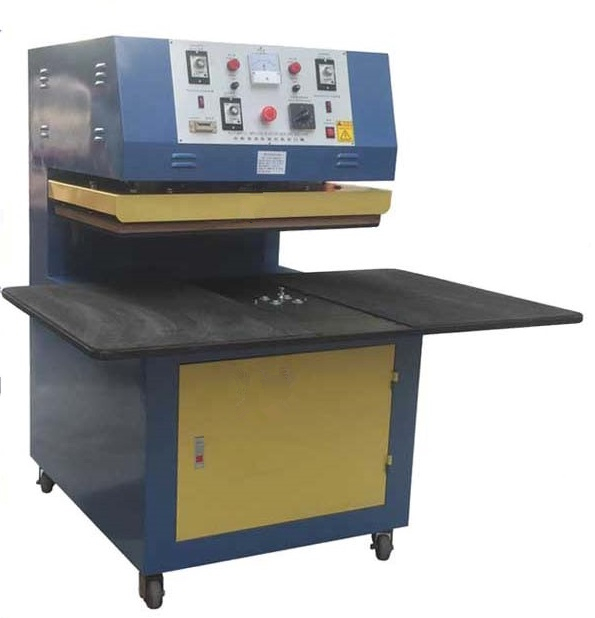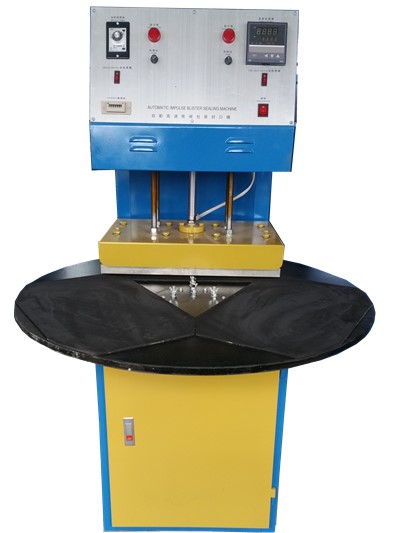 Blister Sealing Machine

Blister Sealing Machine,Paper Card Blister Sealing Machine,Plastic Blister Sealing Machine,Blister Packaging Sealing Machine

ShenZhen Hengxing Machinery Factory , http://www.szchxjx.com